Sharing the message below that was shared with me in a group chat. If you want a sign, comment or message me and I will put you in touch with the person who shared the quoted message.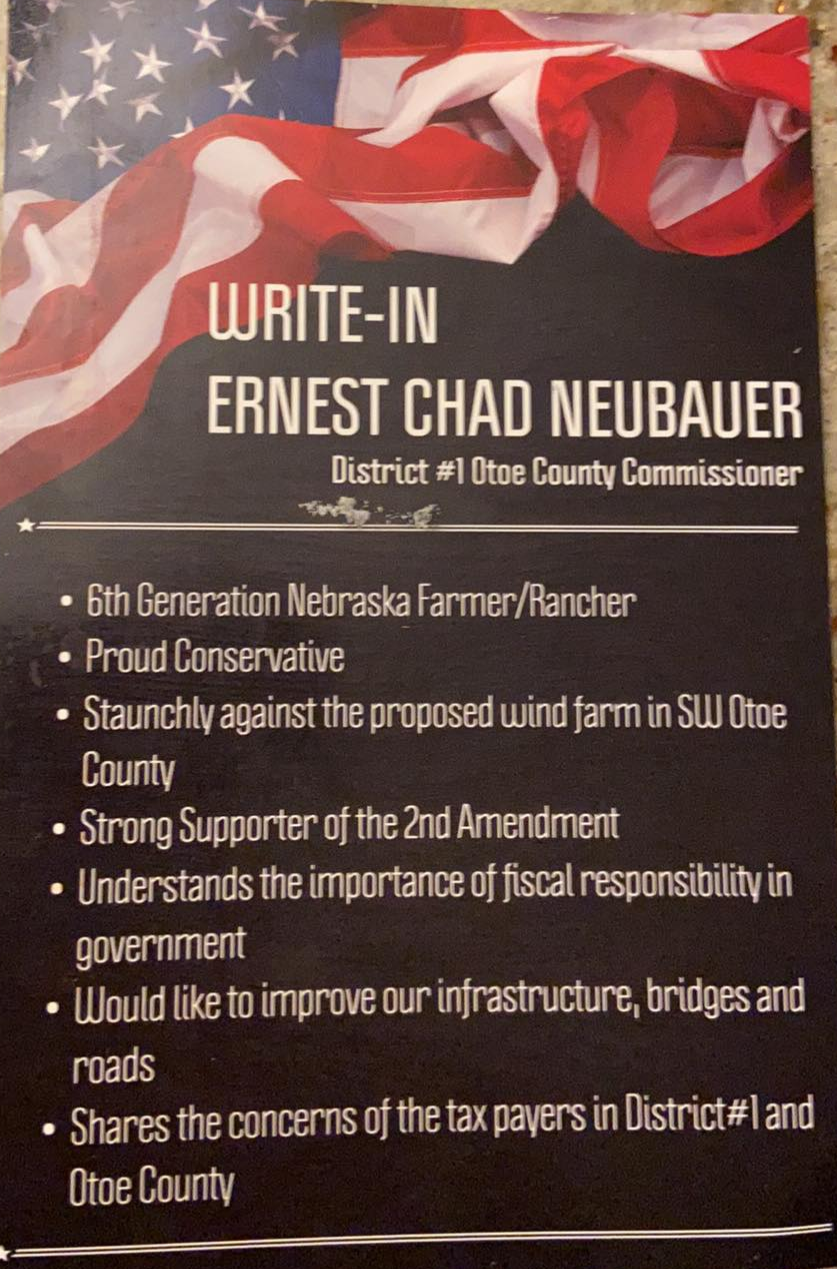 "If anyone lives in Otoe County Dist 1 and wants a sign for Ernest Chad Neubauer let me know and I will get you one. We need to spread the word to get him in. If you didn't receive his latest post card, this is it. Spread to anyone you can in District one. (This is the seat that in the primary Jim Thurman was running for against Dan Giittinger (Jim Thurman won). Jim Thurman is moving (but will still be on the ballot) and if there are enough uneducated voters they could still vote him in. Then it goes to the county attorney (LIBERAL) and some other county officials to appoint whoever they want."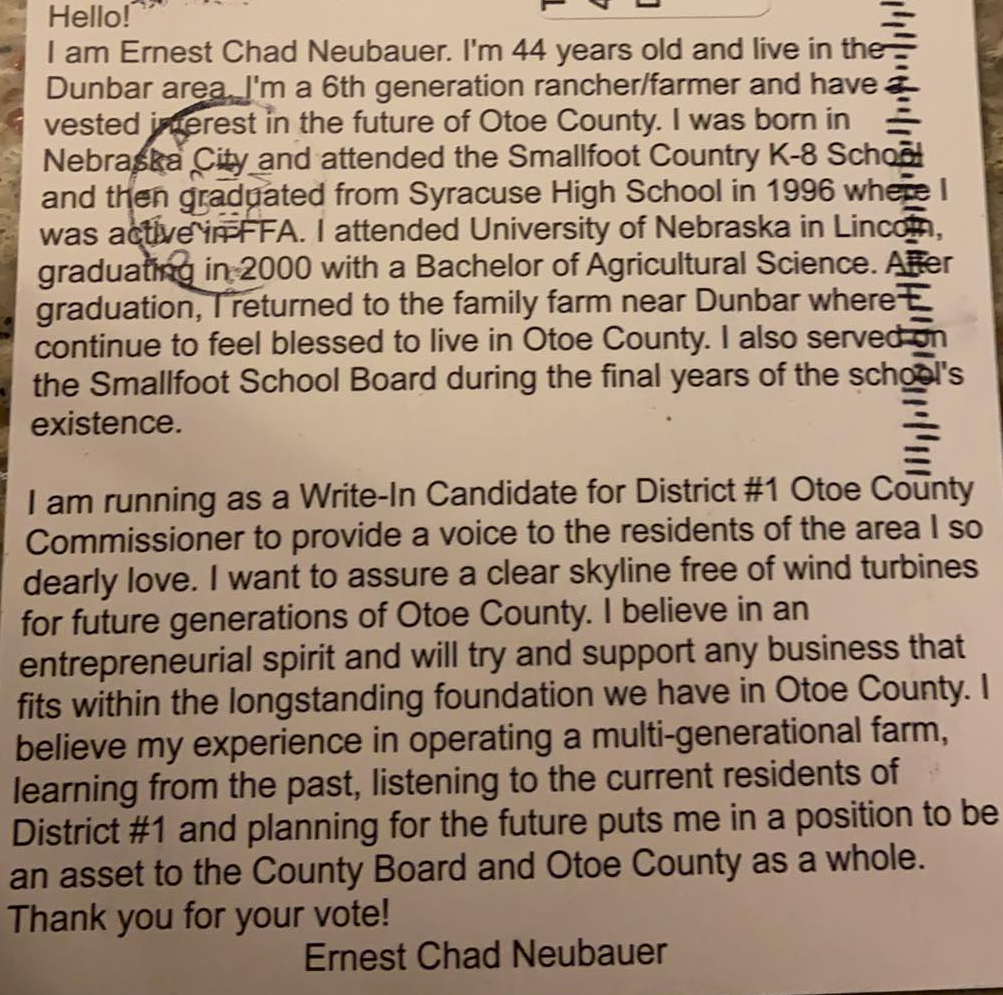 For those who may not know, Otoe County residents have been in a fight with NextEra, a wind farm company (out of Florida, I think) that wants to litter Otoe County with windmills up to 650 ft tall, potentially limiting what neighboring landowners can do with their own land, and also significantly decreasing property values. The windmills would also pose a threat to the ecological environment upon which the businesses of many Otoe County residents depend. If you like your orchards, you may not get to keep your orchards, as the vibrations of the windmills can have a detrimental effect on honeybees and other pollinators. Earthworms and bats are also negatively affected.
And it's worth repeating again--in areas where these wind farms have moved in, property values have decreased. No one wants to live near noisy, flickering windmills, and the presence of windmills near farm land affects where planes may fly for cropdusting as well.
Jim Thurman supports the establishment of these wind farms. His name will be on the ballot, even though he is moving to Colorado. It is important to spread the word that Ernest Chad Neubauer has filed to run as a write-in candidate. Anyone who opposes the establishment of wind farms in Otoe County should darken the circle for the write-in candidate, and write Neubauer's name in the blank.
I am not an Otoe County resident, but I reside in the neighboring county of Nemaha. I don't want those damn windmills anywhere near here. They destroy the communities in which they are built.